Neighborhoods like Tribeca, SoHo, Central Park West, and the Hamptons all come to mind when we think about celebrities and New York real estate. There are so many movie stars in Manhattan, it's easy to assume they all live there. But over the last decade, Brooklyn has lured dozens of celebrity residents to its beloved, brownstone-lined streets. Ahead of the 90th Academy Awards on March 4, here are 19 famous actors and actresses who make their home in everyday Brooklyn neighborhoods — maybe even yours.

1. Matt Damon: Brooklyn Heights
Matt Damon made major news last year when he reportedly inked a deal on a $16.5 million penthouse in Brooklyn Heights with views of the Manhattan skyline. 
2. Paul Giamatti: Brooklyn Heights
Paul Giamatti also owns a condo close to Damon's new pad. But he bought his back in 2010, for a fraction of what Damon paid.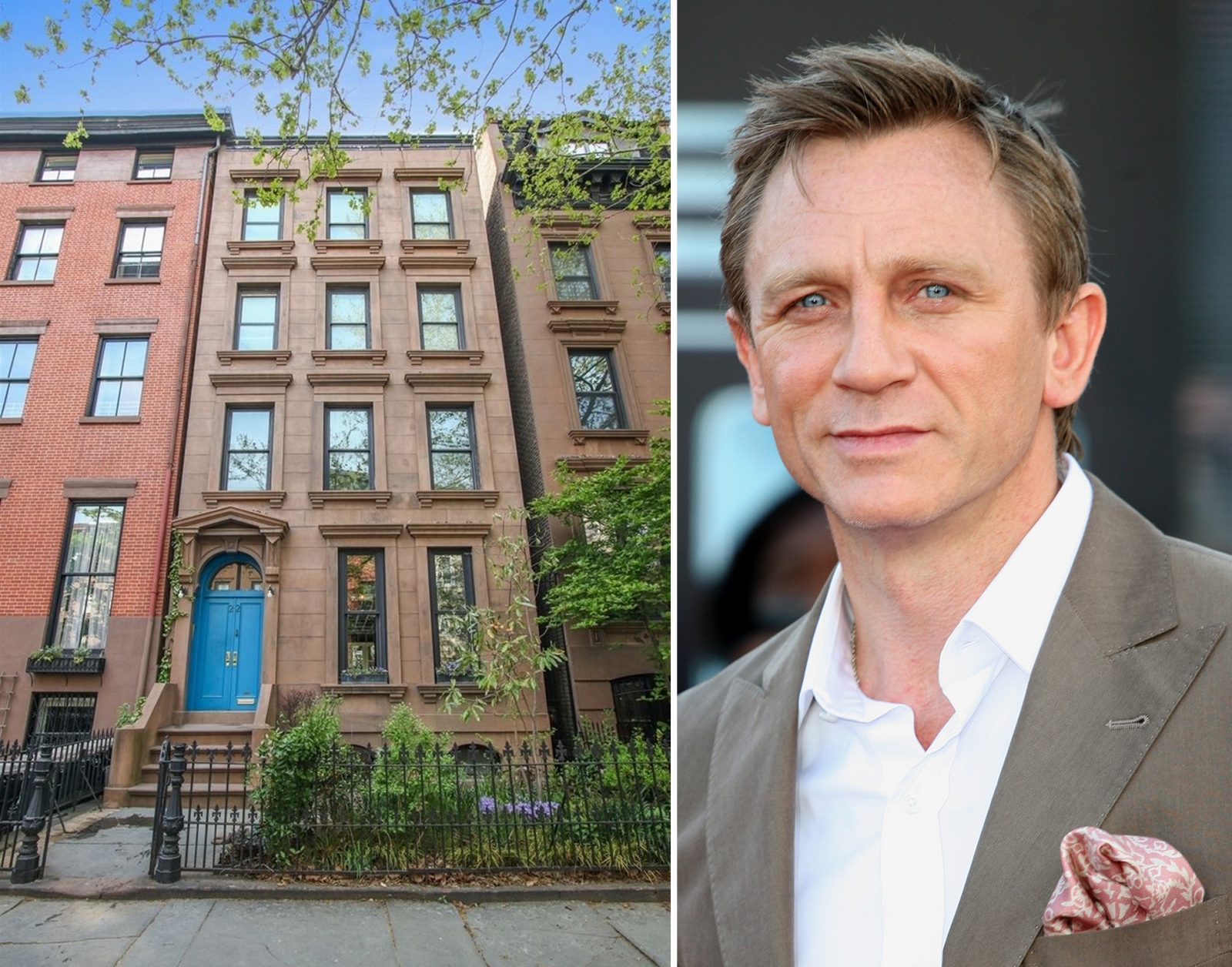 3. Daniel Craig and Rachel Weisz: Cobble Hill
In recent years, several major celebs from the British Commonwealth have made their homes in the charming Brooklyn enclaves of Cobble Hill and Boerum Hill. These include Daniel Craig and his wife Rachel Weisz, who recently purchased a gorgeous townhouse from fellow Brits Martin Amis and Isabela Fonseca.
4. Emily Mortimer: Boerum Hill
Other famous Londoners in the area include indie actress and screenwriter Emily Mortimer ("Lars and the Real Girl," HBO's "The Newsroom"), who cozies up in a rambling Boerum Hill townhouse.
5. Rose Byrne and Bobby Cannavale: Boerum Hill
Just round the corner from Mortimer, Aussie sweetheart Rose Byrne and her thoroughly bridge-and-tunnel beau Bobby Cannavale have set up shop in a townhouse complete with classic Brooklyn features like exposed beams and whitewashed brick walls.

6. Ethan Hawke: Boerum Hill
Back in 2013, Ethan Hawke was one of the first celebs to break into the Boerum Hill real estate market. He purchased a sprawling, four-story Greek revival townhouse for a reported $3.9 million.
7. Norah Jones: Cobble Hill
For the past three years, the lovely singer-songwriter Norah Jones has made her Brooklyn abode in a charming, Cobble Hill carriage house that previously served as the set for the Julia Roberts rom-com "Eat, Pray, Love."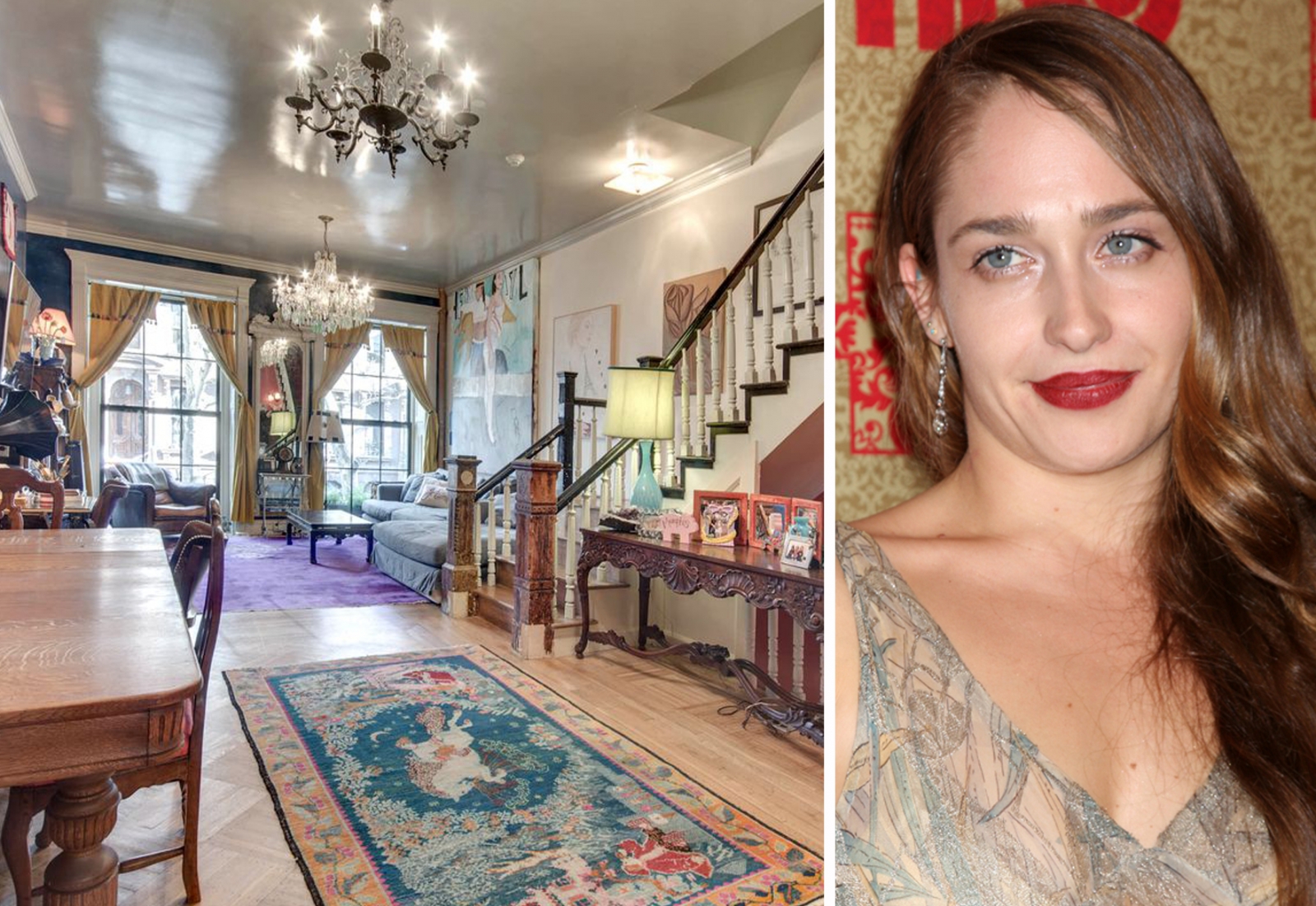 8. Jemima Kirke: Carroll Gardens
Jemima Kirke has owned a wildly decorated brownstone in Carroll Gardens for the past five years — it's just down the street from the school in Brooklyn Heights where she went spent her teens. Although the property is now on the market, we doubt Kirke will stray far from her old stomping grounds.
9. Christina Ricci: Fort Greene
Several years back, indie darling Christina Ricci purchased a townhouse in Fort Greene. Interestingly, she opted for a property in an off-the-beaten path section of Fort Greene, close to the Brooklyn-Queens Expressway, rather than a classic brownstone on the park.
10. Adrian Grenier: Clinton Hill
Although he made a name for himself as an L.A. celeb, Adrian Grenier has become something of a Clinton Hill real estate tycoon, buying up three neighborhood townhouses in recent years. One of them he reportedly shares with his mom.

11. Olivia Wilde and Jason Sudeikis: Clinton Hill
This couple also makes their NYC home in a townhouse in Clinton Hill. And why not? It's arguably one of Brooklyn's best under-the-radar neighborhoods, known for its stunning housing stock and an unpretentious vibe.
12. Wesley Snipes: Clinton Hill
Rounding out the Clinton Hill celebrity crew is Wesley Snipes, who lays claim to a brownstone on one of the neighborhood's most picturesque, tree-lined avenues.
13. Steve Buscemi: Park Slope
With its vaunted place in the hierarchy of brownstone Brooklyn, Park Slope offers obvious appeal to screen stars who've got nothing left to prove. Such is the case for Steve Buscemi — he's lived in the neighborhood for nearly 30 years.
14. John Turturro: Park Slope
A veteran screen star with credits in "Big Lebowski" and "Do the Right Thing," John Turturro has had his roots set in this tried-and-true Brooklyn neighborhood since the 1990s.
15. Patrick Stewart: Park Slope
A Park Slope Food Co-op regular, Patrick Stewart is fixture in the neighborhood. He's been living in the same Central Slope apartment for years.
16. Peter Sarsgaard and Maggie Gyllenhaal: Park Slope
Some new celebrities have come to the neighborhood in the last few years, including Peter Sarsgaard and wife Maggie Gyllenhaal. Although Sarsgaard's years in the neighborhood pale next to the long tenures of Buscemi, Stewart and Turturro, his scruffy, "I woke up this morning like this" MO fits right in with Park Slope's laid back, dad-friendly vibe.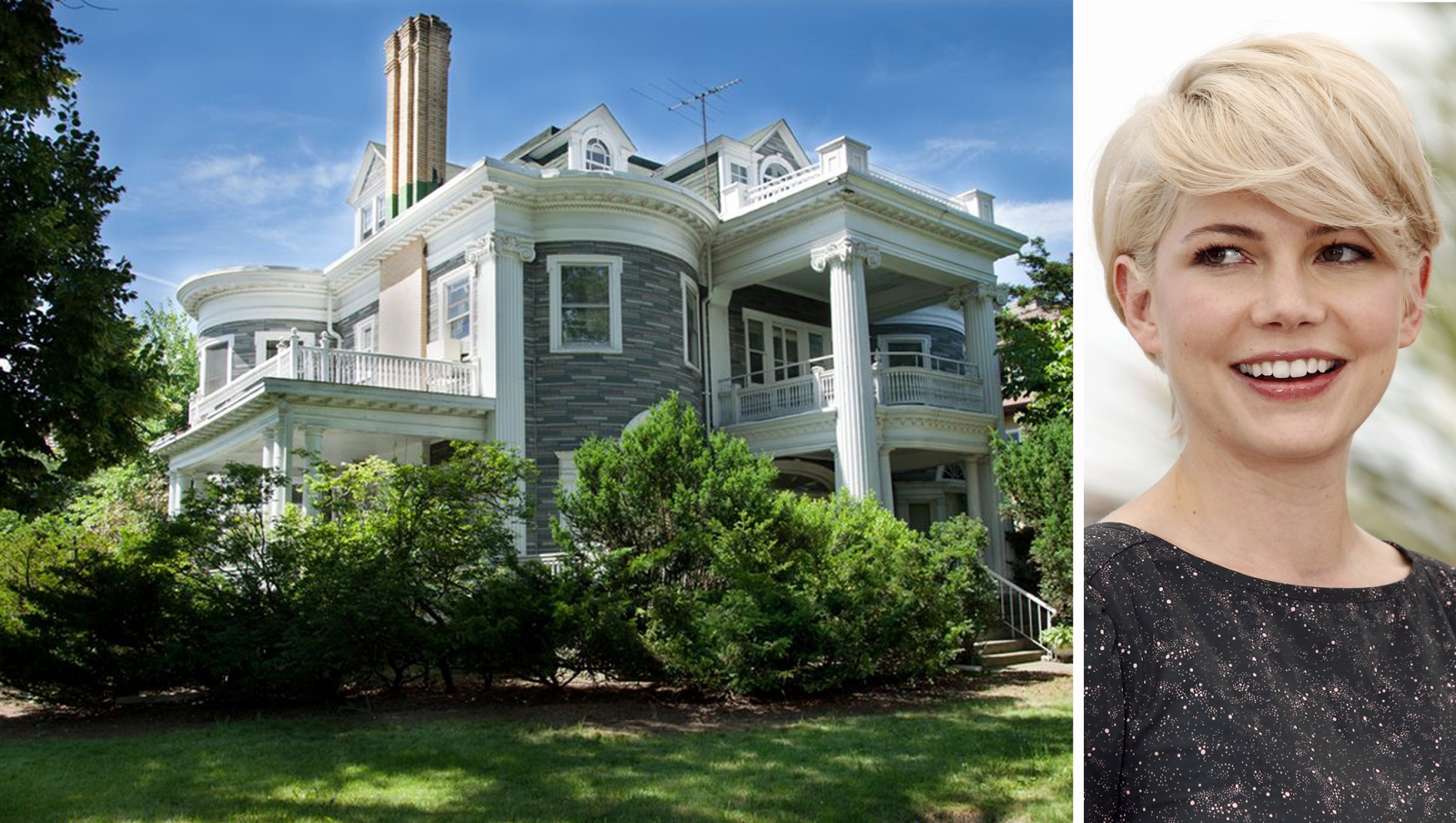 17. Michelle Williams: Prospect Park South
Michelle Williams knows a good Brooklyn property when she sees one. Early on the 718 scene, Williams and the late Heath Ledger owned an enormous townhouse on the corner of Dean and Hoyt way before Ethan Hawke made his debut in the neighborhood. More recently, Williams has relocated to a stunning Victorian mansion in Prospect Park South.
18. Anthony Mackie: Crown Heights
The New Orleans-born actor and star of "Captain America" and "The Hurt Locker" makes his NYC home in Crown Heights, where he also used to own a NOLA-themed bar (it closed in 2011).
19. Patrick Wilson: Greenpoint
Actor and Broadway star Patrick Wilson and his wife, Polish-American actress Dagmara Domińczyk, own a condo in Greenpoint. It's fitting that the celeb couple owns in this historically Polish neighborhood — Domińczyk was even named Miss Polonia of Greenpoint in 1992.
20. B.D. Wong: Bedford-Stuyvesant
B.D. Wong, whom you'll recognize as Dr. Henry Wu from the "Jurassic Park" franchise, owns a townhouse in Bed-Stuy close to the Bushwick border. And if you don't recognize his face, you'll probably know his voice: He played Li Shang, the hot prince in Disney's "Mulan."