The Hamptons are a major hotspot for celebrity real estate. Hollywood's most famous flock to eastern Long Island every summer to live as only Hamptons celebrities can: soaking up sun on the beach, relaxing in their sprawling mansions, and hitting up adorable farm stands. It's enough to make us all a little envious. But we can always dream, right? Let's take a look at some of the most amazing celebrity homes in the Hamptons, including some formerly celebrity-owned homes that are currently for sale or rent. [Source: Outeast]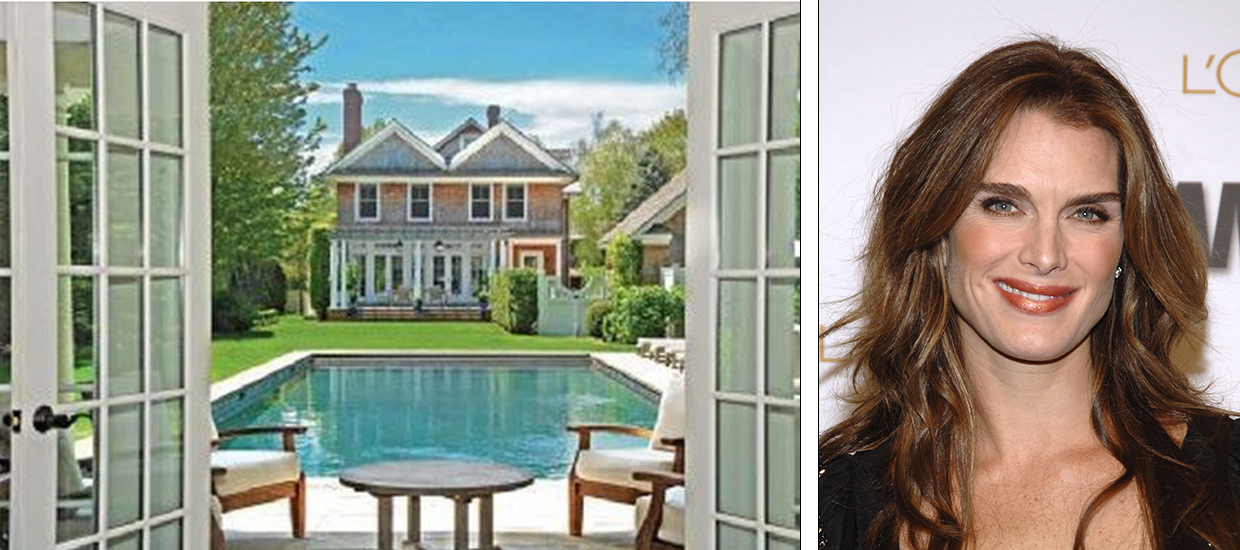 Brooke Shields in Southampton
America's sweetheart owns this charming cottage in Southampton: one of the more classic, historic neighborhoods in the Hamptons, and also one of the wealthiest. This 6-bedroom, 8-bath home has two laundry rooms and a library. Its covered outdoor dining area and huge freshwater pool look like they'd make great places to take it easy.

Anderson Cooper in Westhampton
Our favorite CNN personality used to own this beautiful home in the quieter, more relaxed town of Westhampton. With those waterfront views and three acres of land, it's a wonder Cooper ever managed to leave. The place also has a ton of great designer touches, including built-ins, fireplaces, and Viking appliances.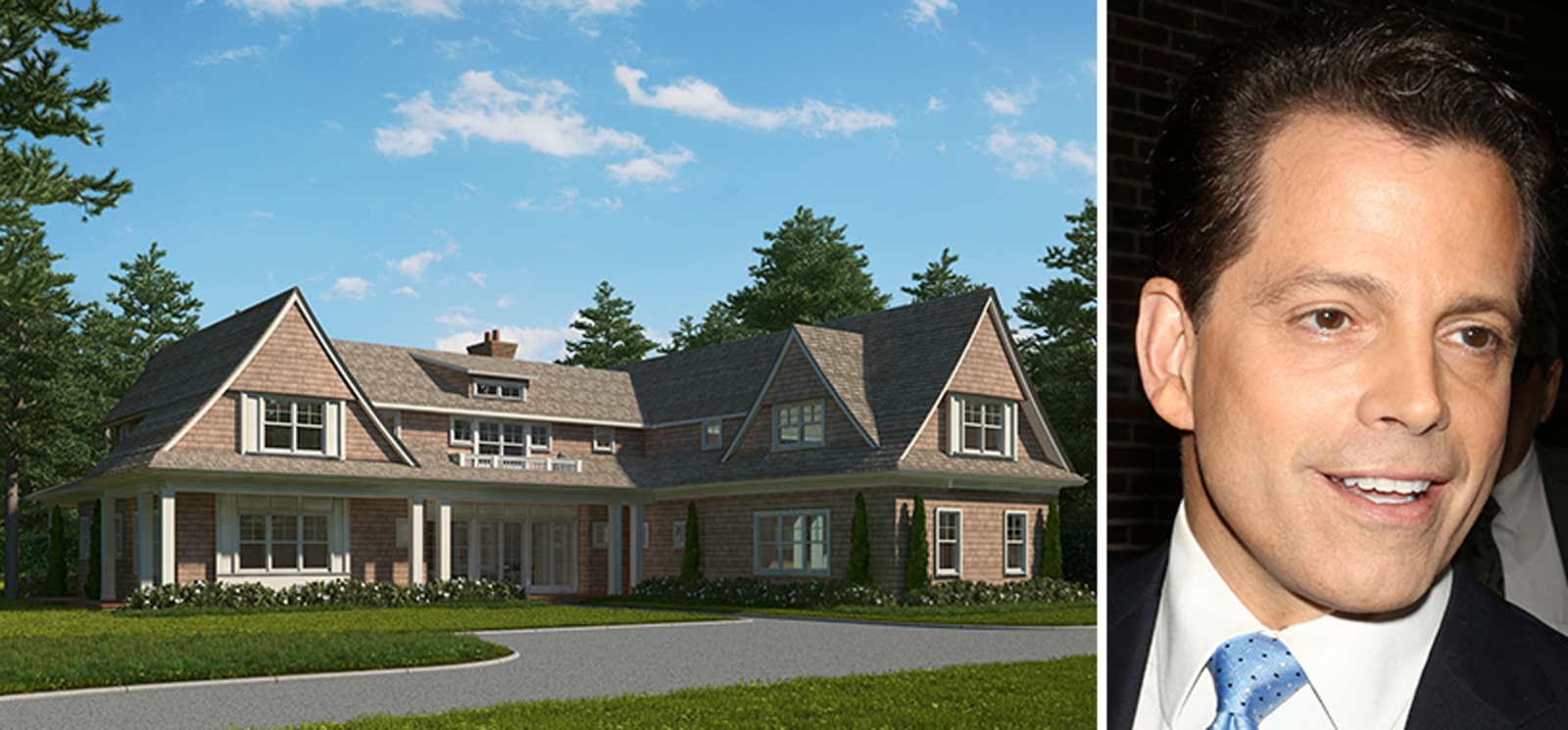 Anthony Scaramucci in Water Mill
Anthony Scaramucci's stint in the Trump administration wasn't much shorter than his stint as the owner of this Water Mill house. Though he and his wife bought the new construction home in 2018 — for a whopping $9 million — they put it back on the market almost immediately as they searched for a home on the waterfront. The price isn't out of the norm for this hamlet on the South Fork, which has a bustling art scene. And here it buys 8 bedrooms, a huge pool with a hot tub, separate guest and staff suites, a media room, and a gym. Not to mention style and charm galore. The house sold in March 2020 for $7.5 million.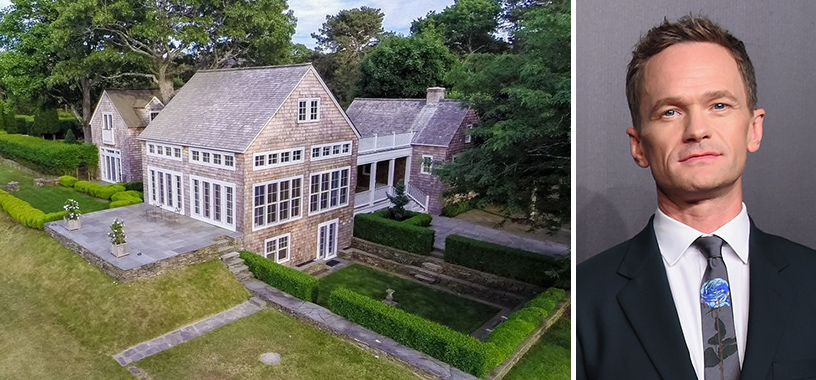 Neil Patrick Harris in East Hampton
Neil Patrick Harris hit it big when he and husband David Burtka bought a $5.5 million-house that sits on 13.5 acres of land in East Hampton. With a tennis court, pool, cabana, garage, and a location adjacent to 10 acres of town-owned, conserved land, he is truly living in the lap of luxury — and privacy.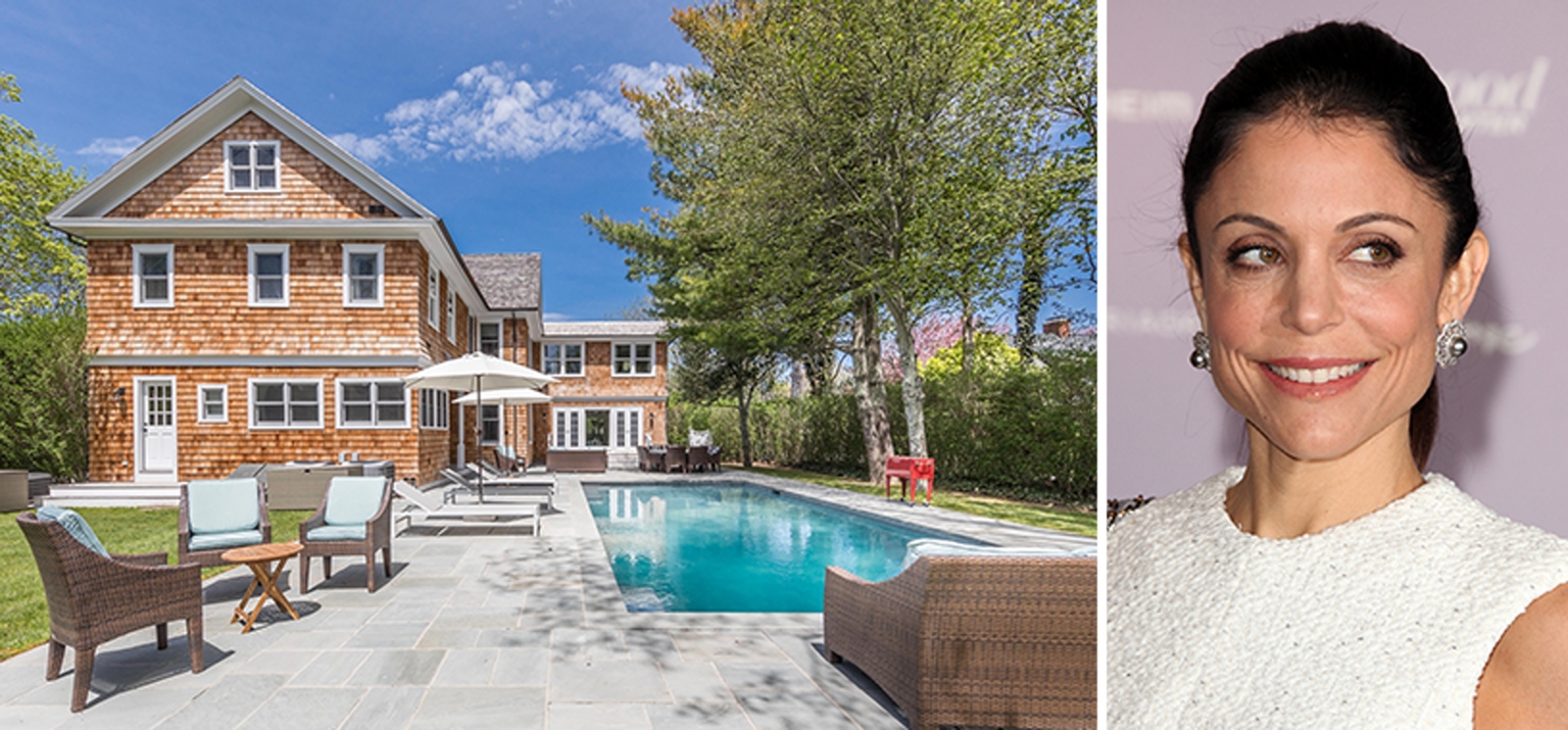 Bethenny Frankel in Bridgehampton
Skinnygirl magnate and reality TV star Bethenny Frankel put her Bridgehampton home up for sale in 2018 for just shy of $3 million, only seven months after she purchased it. A shingle-style classic, the house has 7 bedrooms, a pool, stone patio, a chef's kitchen, and much, much more. The house officially sold in February 2020 for $2.28 million.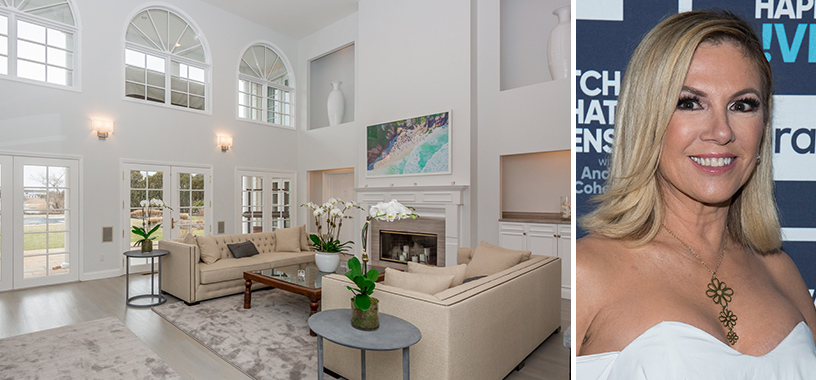 Ramona Singer in Southampton
OK, so maybe Ramona Singer doesn't live at this Southampton manse anymore. But that only means we regulars have an opportunity to rent one of the Real Housewives' Hamptons homes. In addition to having a ridiculously nice interior, the waterfront property also comes with a heated pool, covered decks, a bocce ball court, a sunken tennis court, and more. What a place to spend the summer.

Beyoncé and Jay-Z on Georgica Pond
The couple who could very well take over the world (their combined net worth is well over $1 billion) have a lovely home in East Hampton, one of the most exclusive towns in the Hamptons. Their house fits right in. Known as "Pond House," it's located next to Georgica Pond and sits near 17 acres of meadow preserve. With an infinity pool, hand-carved and heated marble bathtubs, and parquet de Versailles flooring, it's no wonder Beyoncé and Jay-Z shelled out $25 million for the place in 2017.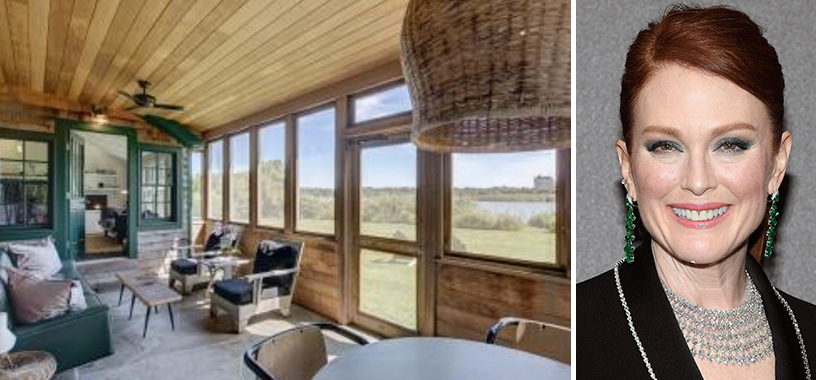 Julianne Moore in Montauk
Julianne Moore sold her airy Montauk cottage in May 2021 for $2.85 million. Moore and her husband, director Bart Freundlich, originally bought the property in 2007 for $1.05 million. The new owners will have access to the beach just past the backyard and all the fun activities that come with it, from kayaking to paddle boarding. And we love the wood-paneled walls and screened-in porch.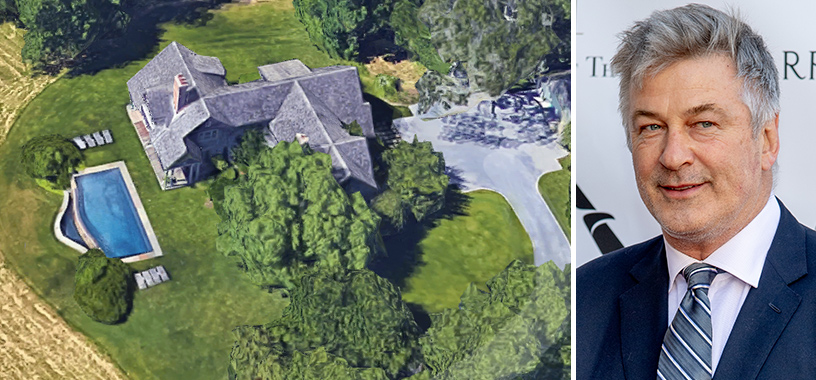 Alec Baldwin in East Hampton
Alec Baldwin has been spending much of his time in East Hampton since way back in the 1980s, when he started renting there. He purchased this house in 1995, and he and his wife Hilaria have since renovated it into a gorgeous family home.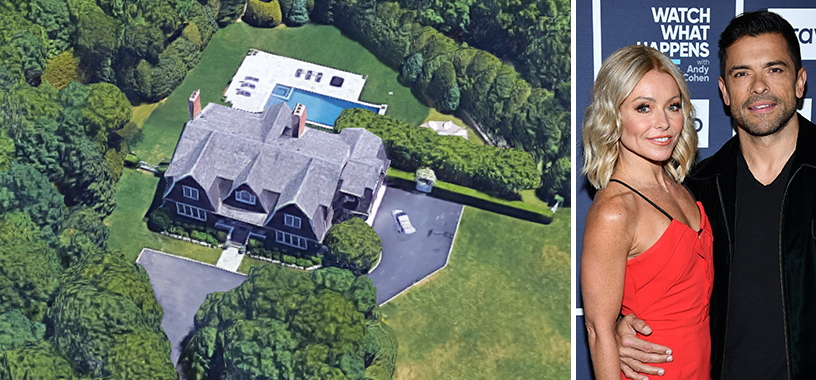 Kelly Ripa and Mark Consuelos in Southampton
Kelly Ripa and husband Mark Consuelos bought their Southampton house in 2004 for $2.35 million. They have since put a whole lot of work into it. From a few glimpses in Instagram posts, we can surmise it has a gorgeous pool and backyard. Ripa and Consuelos put their Hamptons experience to good use when they sold a TV drama about the Hamptons to Freeform in 2018. The network hasn't made any updates on the program since, unfortunately.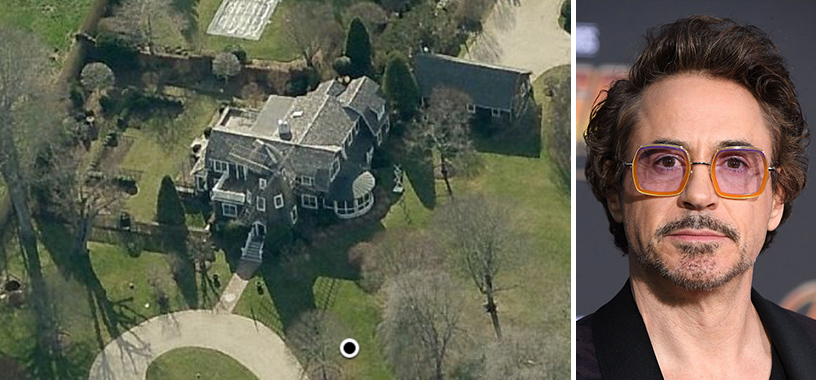 Robert Downey, Jr. in East Hampton
Iron Man himself owns the famous "Windmill Cottage" in East Hampton. (It doesn't feature a truly working windmill, but rather a replica of a classic Hamptons one.) The historic house, built in 1885, was apparently used to film the movie "Deathtrap" during the '80s. There's also a separate guesthouse onsite, in addition to a tennis court and pool.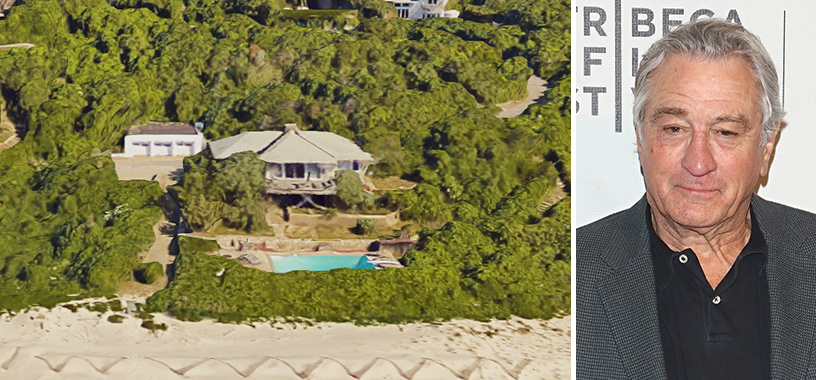 Robert De Niro in Montauk
Robert De Niro owns this oceanfront property in Montauk, which his father passed down to him in the '90s. De Niro got permission from the town in 2017 to knock down the existing house and build something smaller. While we're not sure that has happened yet, we're excited to see what De Niro might do.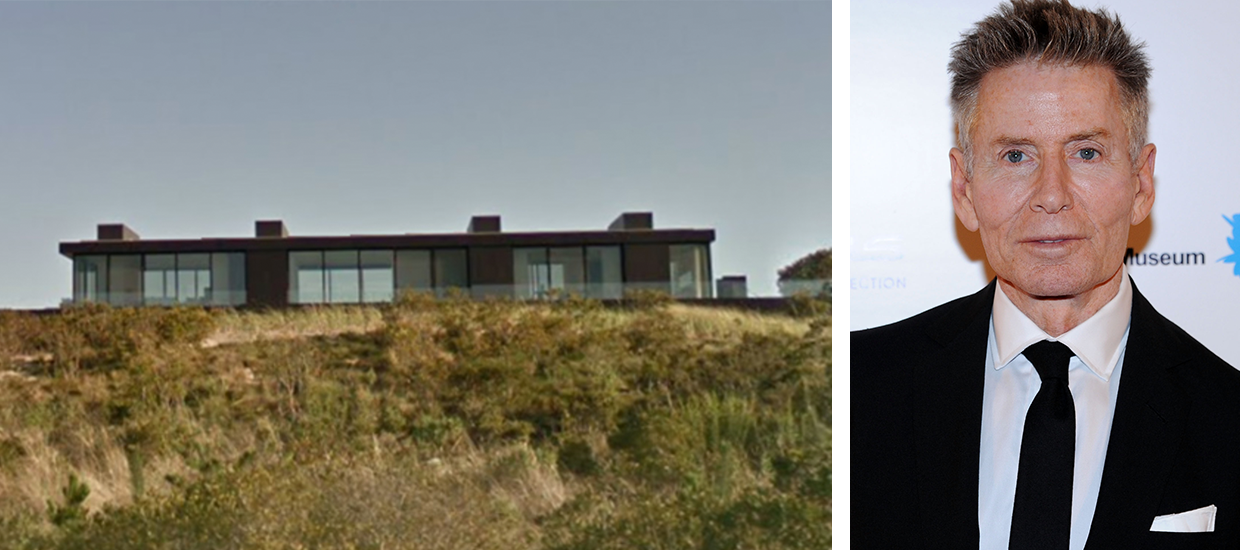 Calvin Klein in Southampton
Fashion icon Calvin Klein reportedly spent more than $75 million building this house out on Meadow Lane in Southampton. In 2020, he sold the house to billionaire hedge fund manager Ken Griffin for an undisclosed price. (The Wall Street Journal speculated it could have been over $100 million.) From this Google Street View image, the house looks a bit like a big glass box. But of course it's more than that: The home sits right on the water, and sliding glass doors in every room look out over expertly landscaped sand dunes.

Christie Brinkley in Bridgehampton
In 2018, the actress and model actually listed both of her Hamptons homes, deciding that she would live in whichever one didn't sell. The result? She still calls Tower Hill — an 11,000-square-foot historic home on 20 acres — home.
Jill Martin in Southampton
When the TV personality and sportscaster needs a little break, she heads to a 6-bedroom, 6-bath Southampton home that was built in 2016. The 5,300-square-foot hideaway also includes a wine cellar and sauna.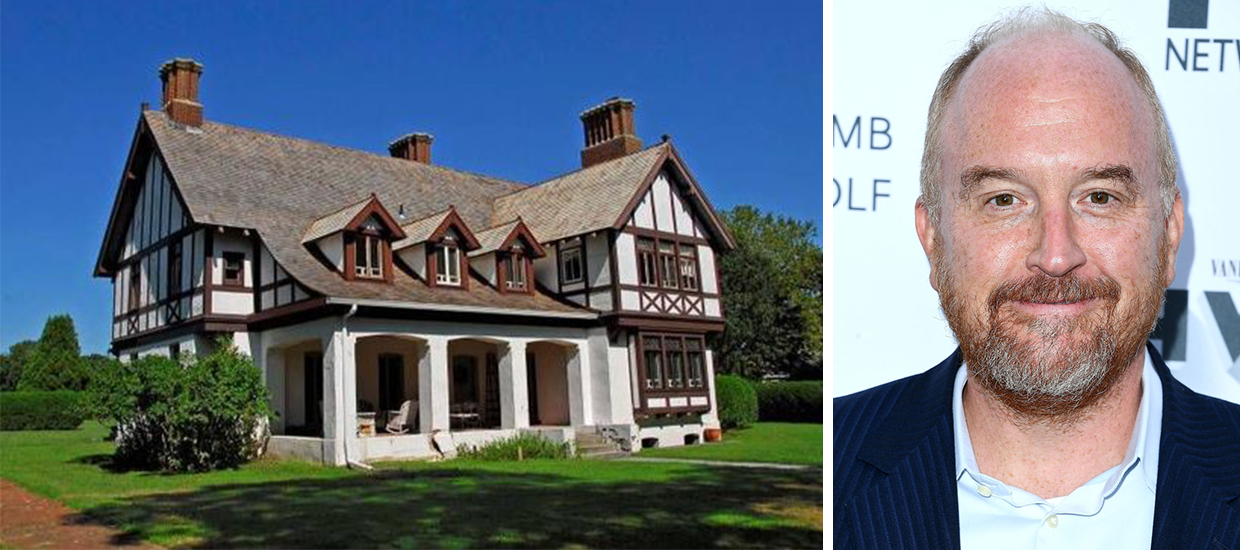 Louis CK on Shelter Island
The comedian dropped $2.44 million in 2014 for a charming Tudor from the 1900s dubbed Primrose Cottage. The historic home boasts plenty of original details and impressive old-world craftsmanship. And the two acres of waterfront escape, complete with a dock, make it an ideal retreat.

Elie Tahari in Sagaponack
This Sagaponack oceanfront home is everything you'd expect from one of the world's top fashion designers. Spread out over 4,500 square feet are 3 bedrooms and bathrooms, a great room with soaring ceilings, a chef's kitchen, and a primary bedroom suite with unobstructed views of the Atlantic Ocean. And the 60-foot swimming pool is perfectly secluded by Russian olive trees. Tahari has been trying to sell the house since 2017, and relisted in 2019 at $39 million. It's not clear whether or not the house, which was listed with Sotheby's, ever sold.

Ina Garten in East Hampton
When it comes to a celebrity chef's home, an eat-in kitchen with professional appliances and doors opening to an outdoor dining terrace are par for the course. The rest of the cozy space includes a primary bedroom suite with a balcony, a wraparound porch, and a formal dining room with French doors leading out to an arbor. Garten did list the three acre lot in prime East Hampton Village in 2019, but the listing has since been removed. It seems that she and Jeffrey still call the place home. [Source: Outeast]