Looking for a self-indulgent stay while in the Big Apple? Try out one of these grandiose accommodations, renowned for their design, service, and inimitable amenities.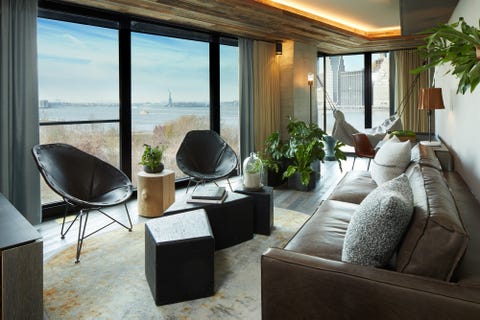 Courtesy 1 Hotel Brooklyn
The skyline and Statue of Liberty views available at the 1 Hotel Brooklyn are unmatched, not to mention the oh-so-Brooklyn rustic-chic decor that make the rooms feel just like home, if your home had spot-on service and high-end amenities.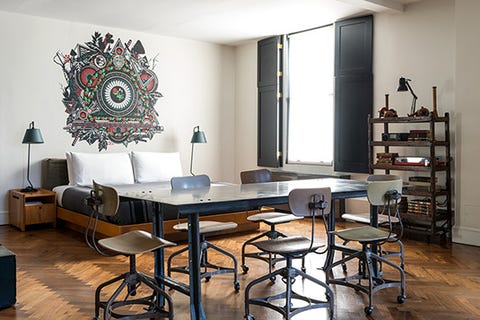 In the true spirit of the city, this eclectic turn-of-the-century hotel hosts the work of local artists and entertainers in its cozy lounges. Industrial and functional style mingles with and artsy, contemporary aesthetic in this hotel's singular rooms.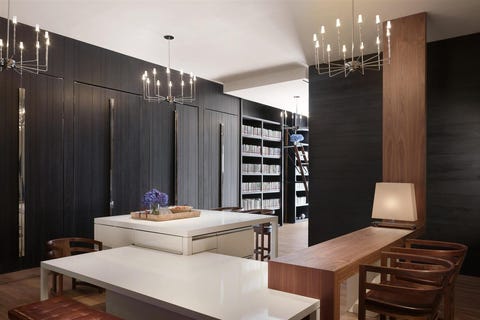 This classic, Hyatt-brand hotel offers stylish lofted rooms and cozy wrap-around decks with outstanding views of Bryant Park and Grand Central, all within walking distance of some of the city's most popular attractions, like the lion-bedecked public library.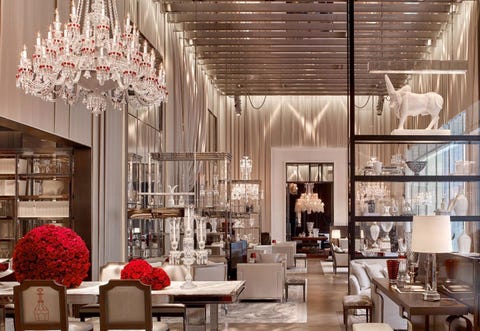 High-end design meets unmatched service in this polished midtown hotel. Expect elevated dining and cocktails (served exclusively in Baccarat crystal, of course) and don't miss out on the spa – the first in the world to be curated by luxurious skincare brand, La Mer.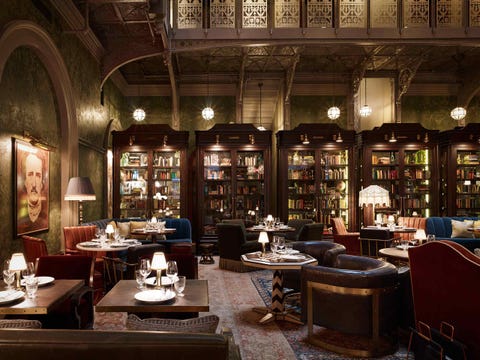 This Financial District hotel melds history with glamour. Imagine a hidden uptown smoking lounge from a bygone era redesigned for this posh downtown neighborhood and you'll get The Beekman."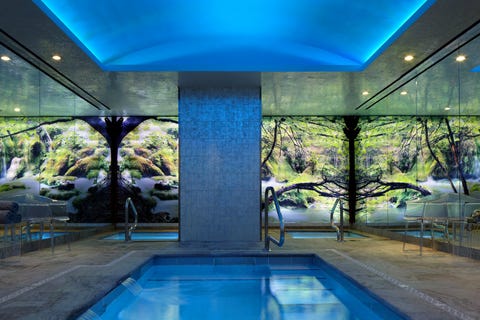 This dramatic luxury stay sits, fittingly, in the city's theater district. Besides the spectacular indoor pool and spa services, the hotel boasts 800 square-foot suites, and an exquisite restaurant headed by the elite chef Geoffrey Zakarian.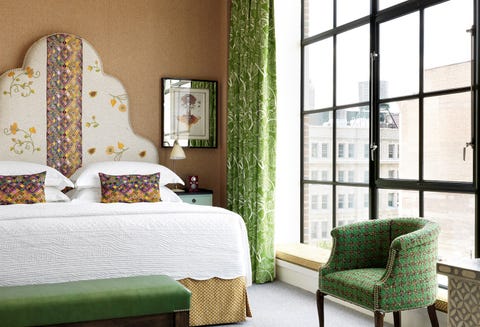 Courtesy of Crosby Street Hotel
Whimsical atmospheres define each of the Crosby Street Hotel's luxury bedrooms, which feature plush, quilted textiles. A lush courtyard garden and afternoon tea set this eclectic downtown stay apart.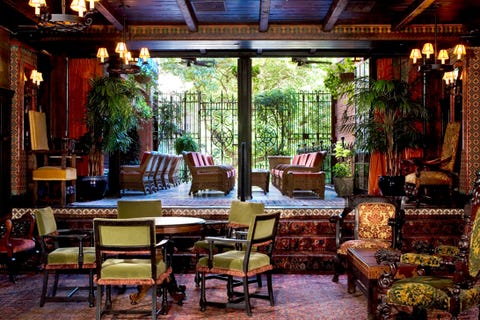 Charming smoking-lounge meets downtown-chic in this gilded lower east side hotel. Besides the effortless Parisian-styled dining experience at the hotel's Gemma Restaurant, eclectic antique furnishings make this an entirely unique stay that feels a world away from bustling NYC.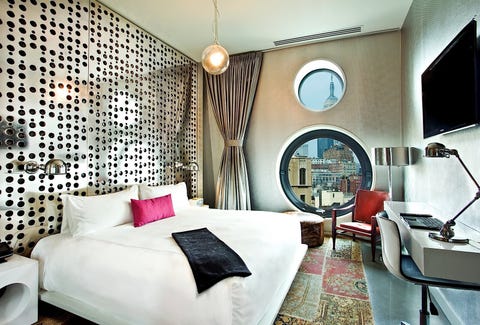 Sleek futuristic design compliments this stay's quirky, chic culture. A huge outdoor pool, signature cocktails, and altogether unmatched nightlife elevate this hip downtown hotel to a must for those looking for an un-stuffy NYC getaway.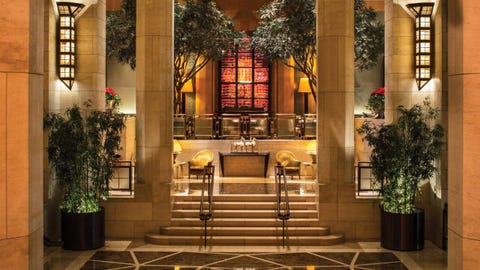 Courtesy of the Four Seasons
The Four Season have a reputation for 5-star accommodations, but the gilded lobby of their New York location is unmatched. Not to mention it's stellar location: just a few minutes' walk from Rockefeller Center, Central Park, the Museum of Modern Art, and some of the best high-end shopping the city has to offer.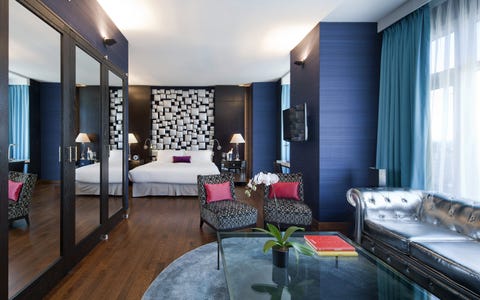 The ever-hip Meatpacking district is home to this cosmopolitan stay. Within sight of lauded modern art museum the Whitney as well as the scenic High Line park, the location has just the right mix of downtown nightlife and laid-back cool.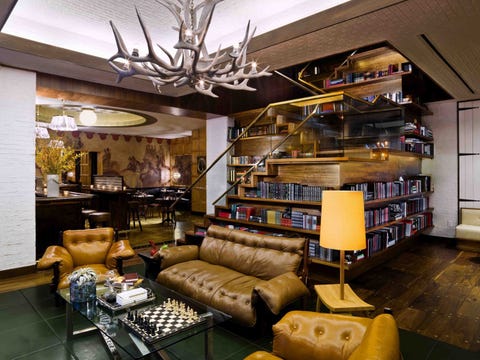 Farmhouse-inspired finishings make this Lower Manhattan hotel one-of-a-kind. The floor-to-ceiling wood paneled wine lounge is a must-see for oenophiles and design obsessives alike.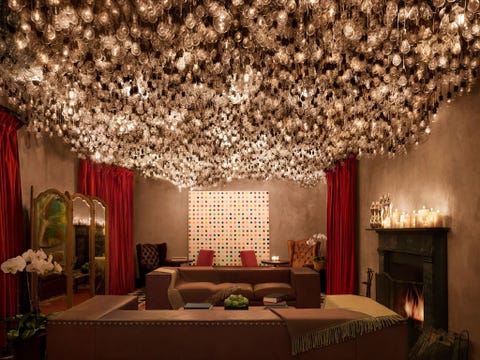 Everything about this hotel is curated: From hand-made furnishings to meticulous design, this chic hotel manages to be both grandiose and intimate, boasting Renaissance-inspired luxury rooms and iconic works from Andy Warhol, Damien Hirst, and Richard Prince.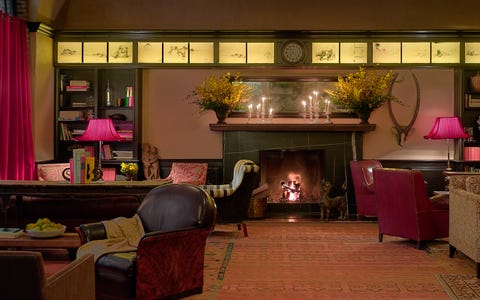 This parlor-styled hotel offers atmospheric courtyards, a plush bar and lounge, and 88 individualized luxury bedrooms, as well as one of the most sought-after spas in NYC.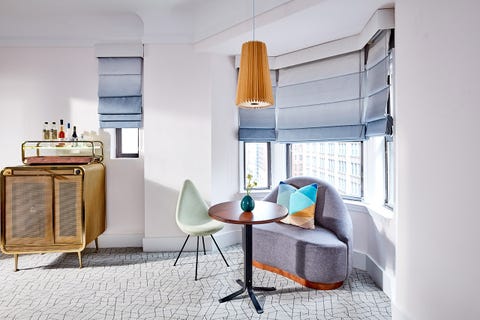 Formerly the Carlton Hotel, the suites at the updated stay are modern yet cozy, and exude a serenity that's surprising for it's Madison Avenue location.
Book Now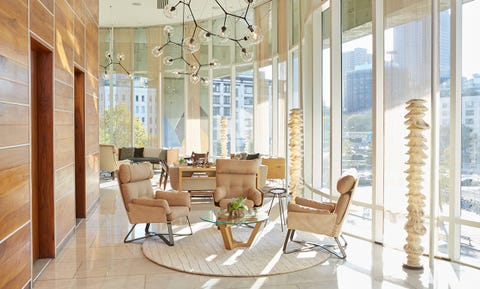 Styled much like its sister in NoMad, the Soho outpost uses light and contemporary design to channel quietude in this popular NYC locale – a true urban luxury. Singular to the Soho location is a luxe rooftop lounge, replete with signature cocktails.
JW Marriott Essex House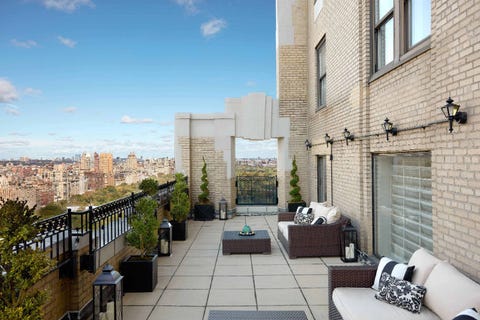 Courtesy JW Marriott Essex
Essex House's claim to fame is its signature Central Park views. Art Deco meets comfort in this renovated, supremely located midtown hotel.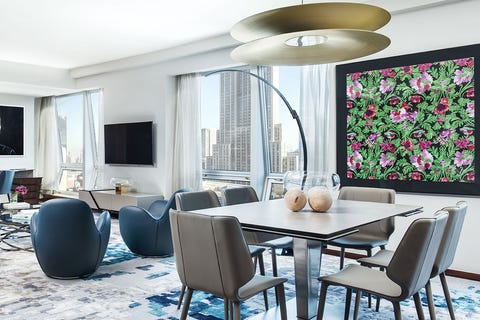 This Fifth Avenue delight boasts contemporary-chic lodgings in easy view of the Empire State Building.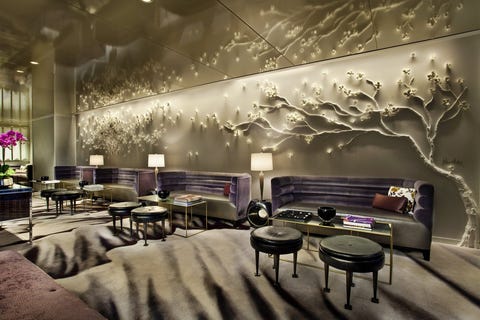 Courtesy the Loews Regency
Bold and luxurious design defines this posh stay, ideally situated on NYC's iconic Park Avenue. A hip coffee bar, pop art bedrooms, and art deco furnishings elevate this spa and hotel to new stratospheres of cool.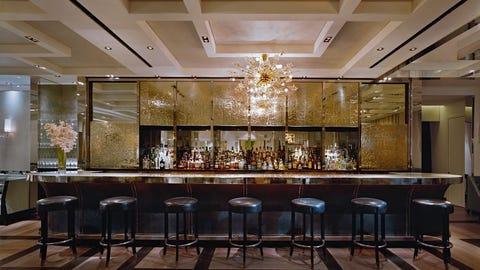 Courtesy the London Hotel
Elegant and tailored, the gilded bar (pictured) and Central Park-facing suites prove a deluxe midtown option – no wonder it's popular with city-bound celebrities.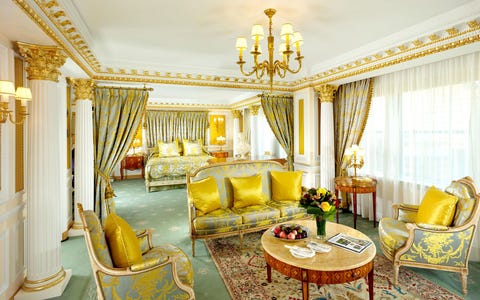 Courtesy Lotte New York Palace
It's not called the "Palace" for nothing. The hotel's motto, "stay iconic" holds luxuriously true in this eponymously palatial hotel. Experience the royal treatment in the gilded, Louis XIV-styled residences or drink like a king at the invitation-only Rarities bar where hard-to-source wine and spirits are poured up with care.
This charming Upper East Side hotel is fashioned more like an airy townhouse, and boasts wood-burning fireplaces, 14 terraces, and even a Pet Menu for your four-legged favorites.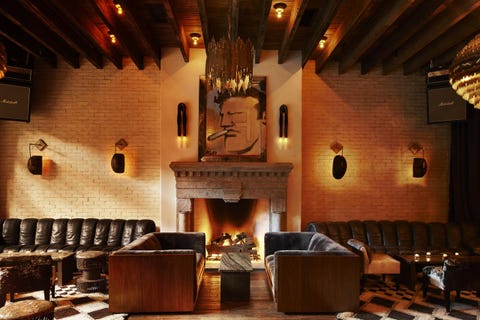 Situated in the city's posh Lower East Side, The Ludlow offers more than ultra-stylish lodgings – like elite access to a vintage cinema, Metrograph, a plethora of nearby bars and nightclubs, and unfettered views of downtown's skyline.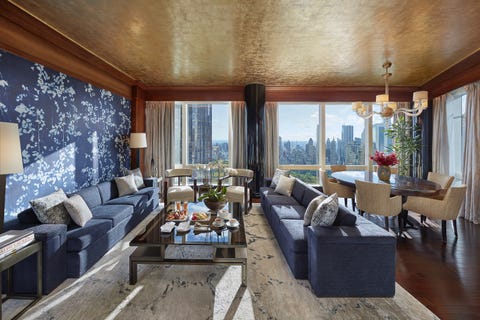 Situated on the Columbus Circle side of Central Park, this luxury high-rise offers unprecedented views of the uptown skyline and five-star service all in the hub of one of the Big Apple's poshest neighborhood.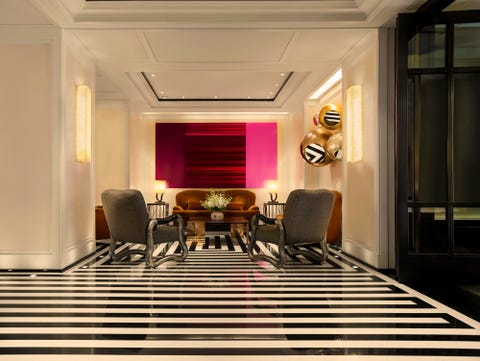 Situated on fashionable Madison Avenue, this tailored stay boasts special access to Bergdorf Goodman-sponsored personal shoppers, a luxury hair salon, and desserts by Ladurée.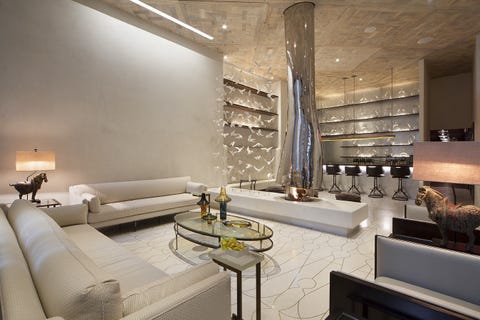 Courtesy of the Marmara Hotel
Besides the location, this hotel excels in luxury accomodations, boasting a marble Turkish Bath, deluxe guest rooms with unmatched views of the Empire State Building, and a spacious outdoor terrace in the penthouse. Pictured is the modern-styled
lobby.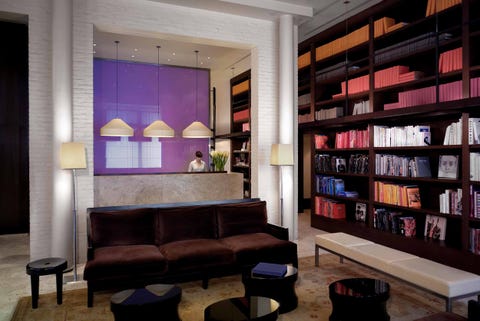 Hospitality mogul André Balazs owns this Romanesque hotel in Soho. The Mercer boasts excellent and personal service as well as impeccable accommodations in it's 75-room luxury boutique.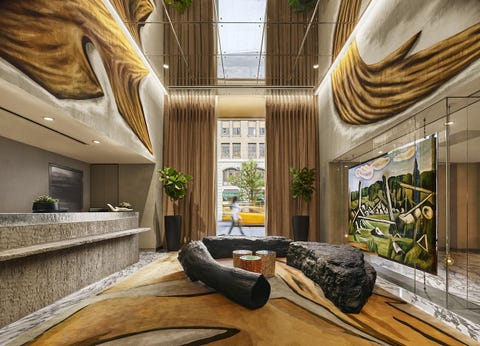 Contemporary stylings and exquisite dining experiences on elite NoMad real estate allow Mondrian Park Avenue to top 'the best of hospitality' lists worldwide.
Book Now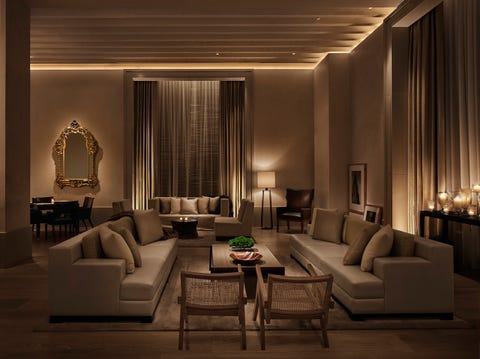 Courtesy The New York Edition
Seductive modern furnishings, special accommodations for furry-friends, and fine-dining at the iconic Clocktower restaurant (headed by Michelin-star studded chef Jason Atherton) earn this Madison Square hotel a spot on the must-stay map.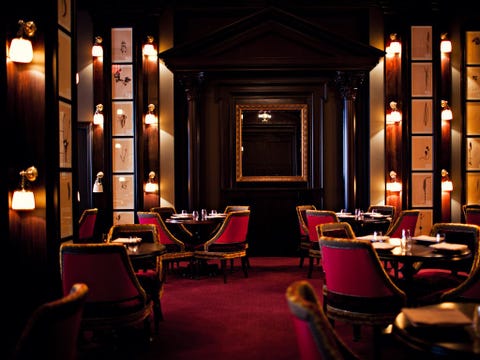 Handmade vintage Heriz rugs and custom furnishings give The NoMad hotel a luxurious edge on it's gilded neighborhood competitors. The hotels multiple buzzy bars and top tier restaurant make going out to explore the nearby Flatiron neighborhood feel (almost) superfluous.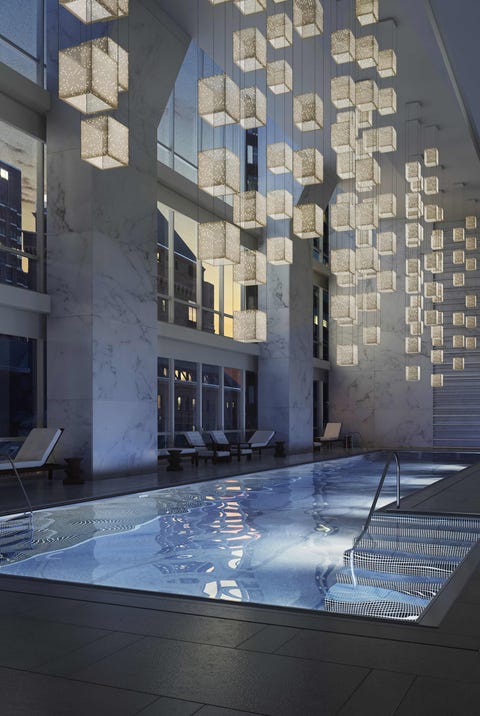 The Park Hyatt offers classic and clean furnishings in prime New York City sight-seeing neighborhood, Midtown.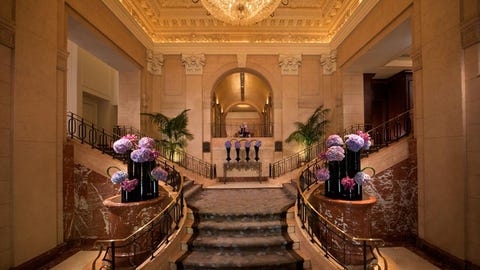 Courtesy the Peninsula New York
The glamorous lobby, is just the tip of the iceberg to the opulence native to this Midtown hotel. Walking distance from Fifth Avenue shopping, Rockefeller Center, and Central Park this ornate stay is perfect for the high-class tourist.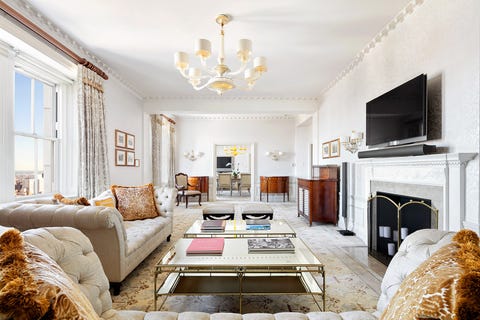 A self-proclaimed "white-glove oasis", The Pierre offers inspired grand suites with high-rise Central Park views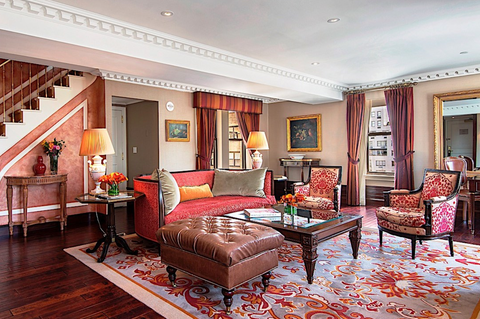 While grandiose in the ornate fashion of a 19th century-townhouse, Hôtel Plaza Athénée prides itself on easy comfort. Did we mention their unexpectedly state-of-the-art Spa Valmont?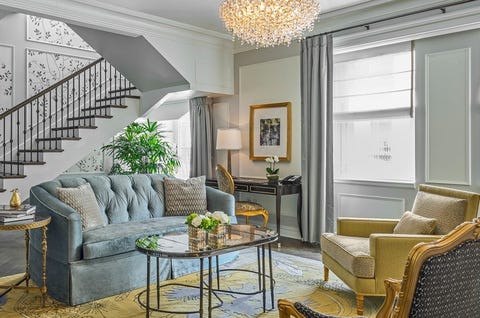 Courtesy of The Plaza Hotel
Home to the vivacious fictional Eloise, this NYC classic boasts whimsical ornamentation rarely seen among the city's modernist-sleek hotels. From velveteen furniture to room-specific wallpapers, each room at The Plaza is unique and curated, like a platinum snowflake.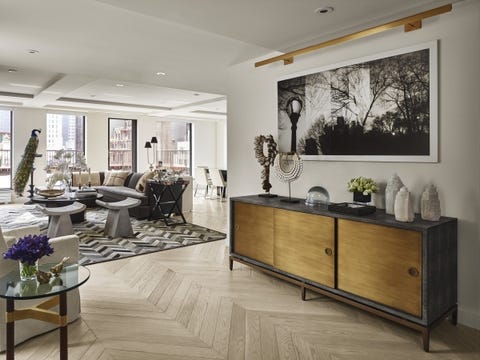 From a long heritage of art and fashion comes the Quin Hotel– purveyors of immersive NYC expression within the walls of their modern palace. Filled with a mix of simple elegance and avant garde twists, there's luxury to be found in every room.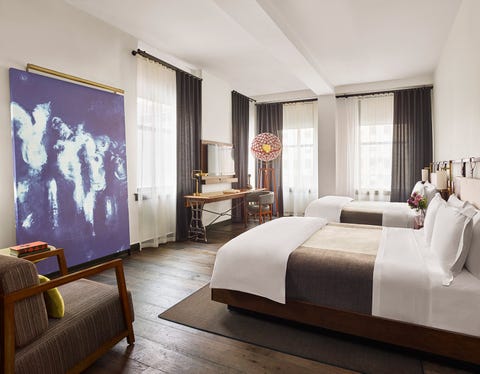 The Refinery stays true to its name, offering elegant and tailored stays that compliment its Fashion District home.
The Ritz-Carlton Central Park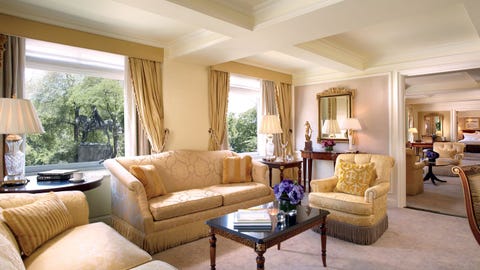 Courtesy The Ritz-Carlton
Would you expect anything less than gold-studded rooms with city views at the hotel that inspired the phrase "putting on the Ritz." Enjoy a cocktail at the club lounge overlooking Central Park, which is just one of the many luxury amenities at this Midtown stay.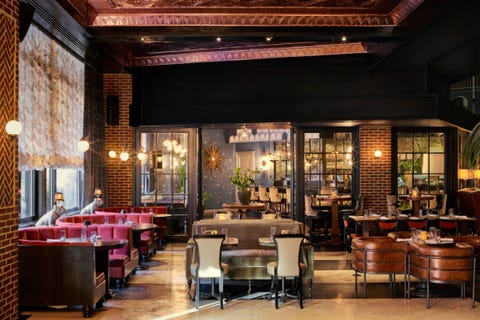 Among the young and hip in NYC's downtown is the Roxy Hotel, which offers so much more than ornamental bedrooms. The nostalgic feel of their jazz cafe and restaurant, live music, and vintage movie theater set this hotel apart.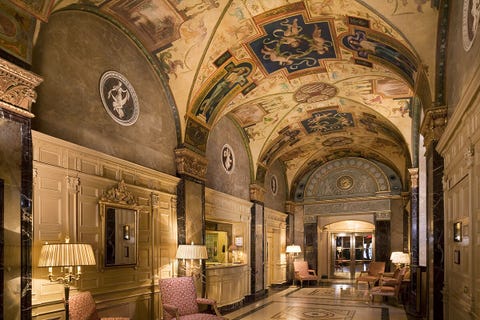 Courtesy The Sherry-Netherland Hotel
Experience high-society as it was in America's Gilded Age at this historic hotel. In the elite neighborhood of the Upper East Side, the pet-friendly hotel offers park views, city views, Louis Sherry chocolates for your midnight snacking needs.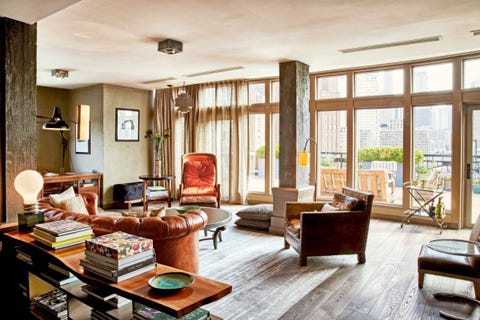 Courtesy Soho Grand Hotel
Charming outdoor dining in a brick and vine courtyard, with urban-rustic design define this stylized downtown accommodation.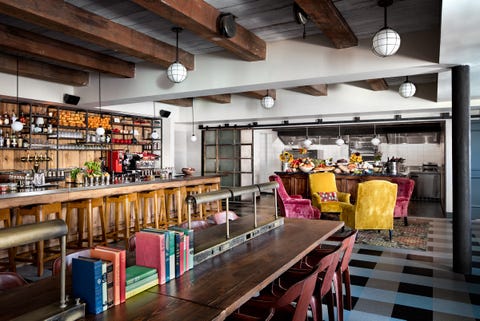 This boutique rustic-chic stay is modeled like a (excpetionally well-styled) home, but self-indulgence is present in the details: Cowshead spa products in each room, silver industrial finishings, and seasonal dining.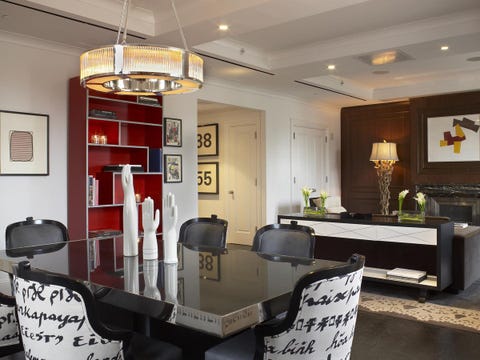 Star-studded and atmospheric, this celebrity favorite draws inspiration from some of fashion's finest, including portraits of Coco Chanel, Christy Turlington, and Kate Moss.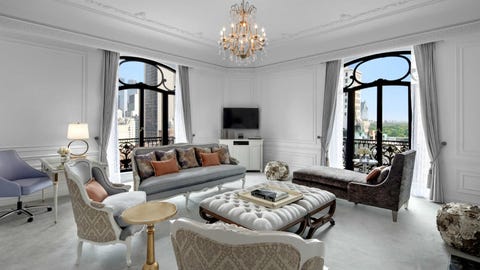 A sort of tailored whimsy descends the St. Regis's gilded, palatial halls and color-blocked bedrooms. Each of the rooms feature their own distinct personality, like the plus gold and creamPictured here is the Dior suite and the Tiffany's suite, outfitted in the jeweler's iconic crisp teal.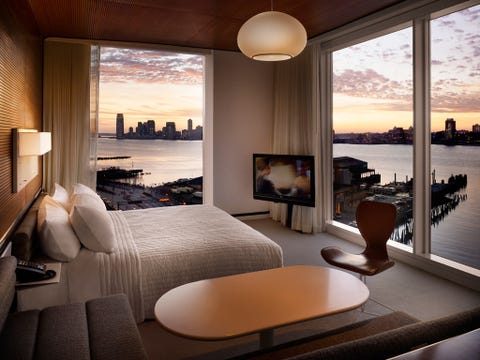 The Standard Hotel in NYC's Meatpacking district is anything but. Besides ultra-modern and comfy-cool decor, the hotel sits right on the iconic High Line park, just a short walk from the art galleries of Chelsea, and boasts an exclusive club, exquisite dining, and the most lush and popular beer garden that side of the Hudson.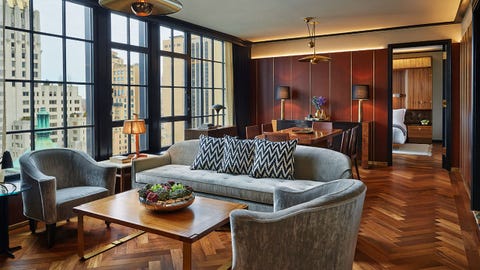 Courtesy Viceroy Central Park
Nautical blues and polished wine-dark woods outfit this artisanal hotel where you can enjoy stellar Central Park views.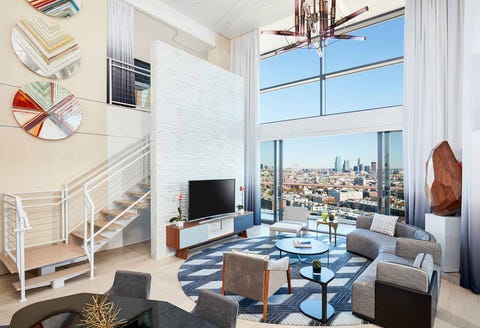 This luxury Brooklyn hotel prides itself on a culture of youth and fitness. Indeed, the water front views and park space encourage outdoor exercise, and the airy contemporary feel of the tailored residences promote mindfulness and relaxation to a luxurious degree.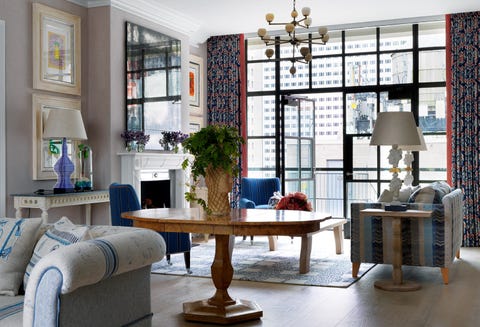 From the owners of the charming Crosby Street Hotel, experience the equally whimsical Whitby, who's unique style introduces chic to cozy and quilted, creating one-of-a-kind opulence in each room. Think garden girl meets Midtown sophisticate.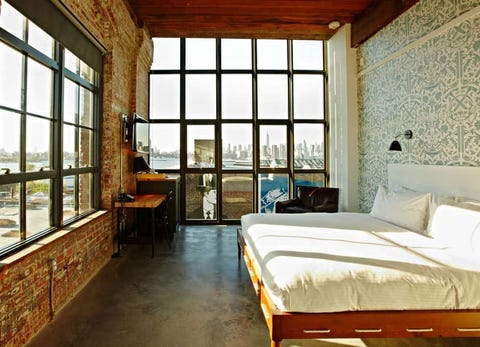 The Brooklyn-proud hotel boasts crafted spaces and large windowed rooms along the waterfront., featuring custom-made furniture from the wood of the original building, and postcard-worthy views of the city. [Town and Country ]