liminal studios has been commissioned with the design of nine new cabin pavilions located in freycinet national park, tasmania. the freycinet lodge has been in operation since the 1990's, with sixty pre-existing cabins overlooking great oyster bay as well as the dramatic granite hazard mountains. the site attracts travelers who wish to relax, explore the natural and breathtaking beauty of one of tasmania's oldest national parks. [Curbed]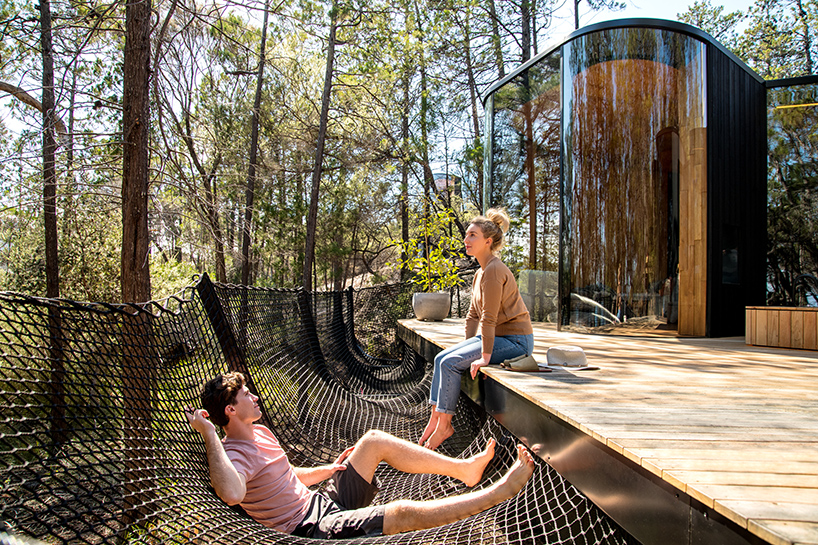 the formal qualities of liminal studio's pavilions were drawn from both the fluid topography of the nearby bays and layered coastal granite rock formations. the undulating exteriors, which camouflage with their surrounding, pay homage to the character of the national park. the freycinet lodge pavilions transform the visitor experience and provide a point of difference to the existing sixty cabins, offering a quality, contemporary, eco-sensitive, site specific experience.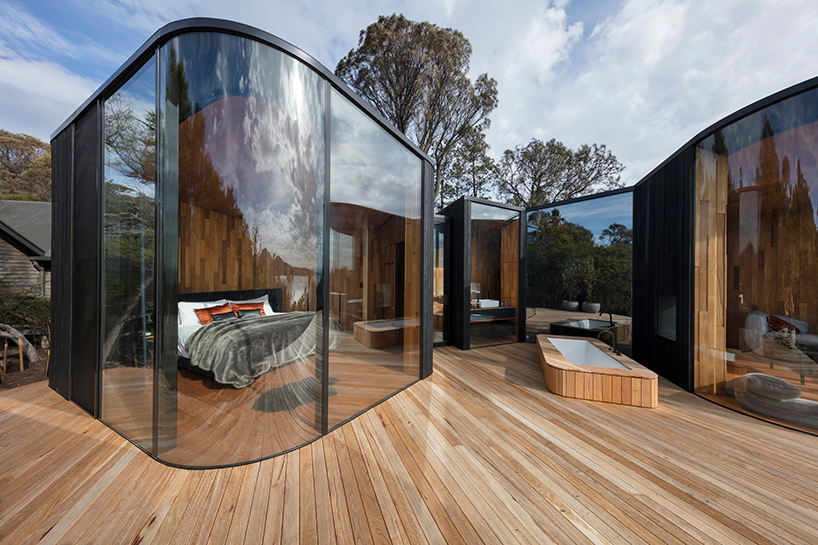 floor to ceiling curved windows bring the outdoors in, emphasizing the experience of being immersed in nature. the positioning and interplay of the living room and bedroom wing form an embrace reminiscent of nearby bays, protecting the generous deck and offering privacy to the outdoor bath. the black, exterior protective shell is made of charred red ironbark – a detail which both references the significance of fire in the bush environment, while increasing the longevity of the timber and ensuring the pavilions are visually discreet.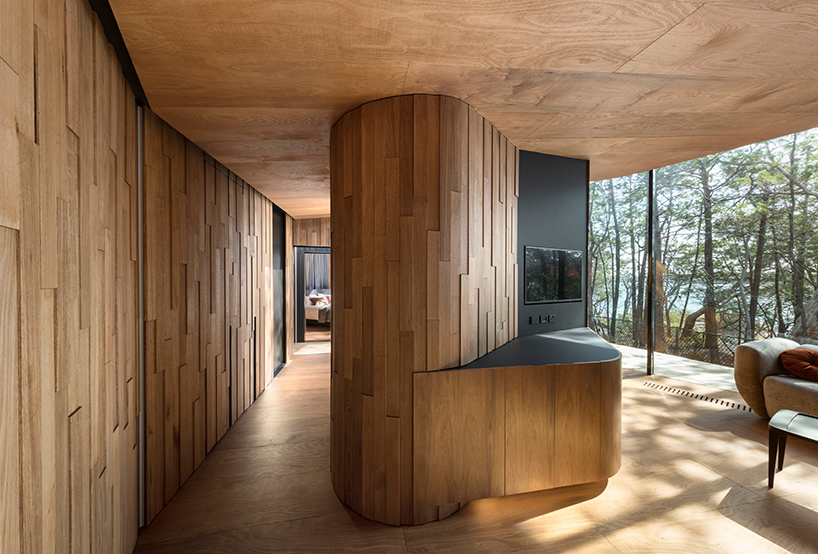 liminal was conscious that any insertion into the natural landscape had to be a backdrop that presented a quiet response to its immediate context. considerable time was spent on site locating the pavilions to ensure the optimal experience of seclusion and immersion could be achieved. the solid form seen on approach plays an important role in the hide and reveal. the water views and the intimacy of being nestled in the bush, further enabled through the expansive floor to ceiling windows, isn't fully realized until the front door is opened.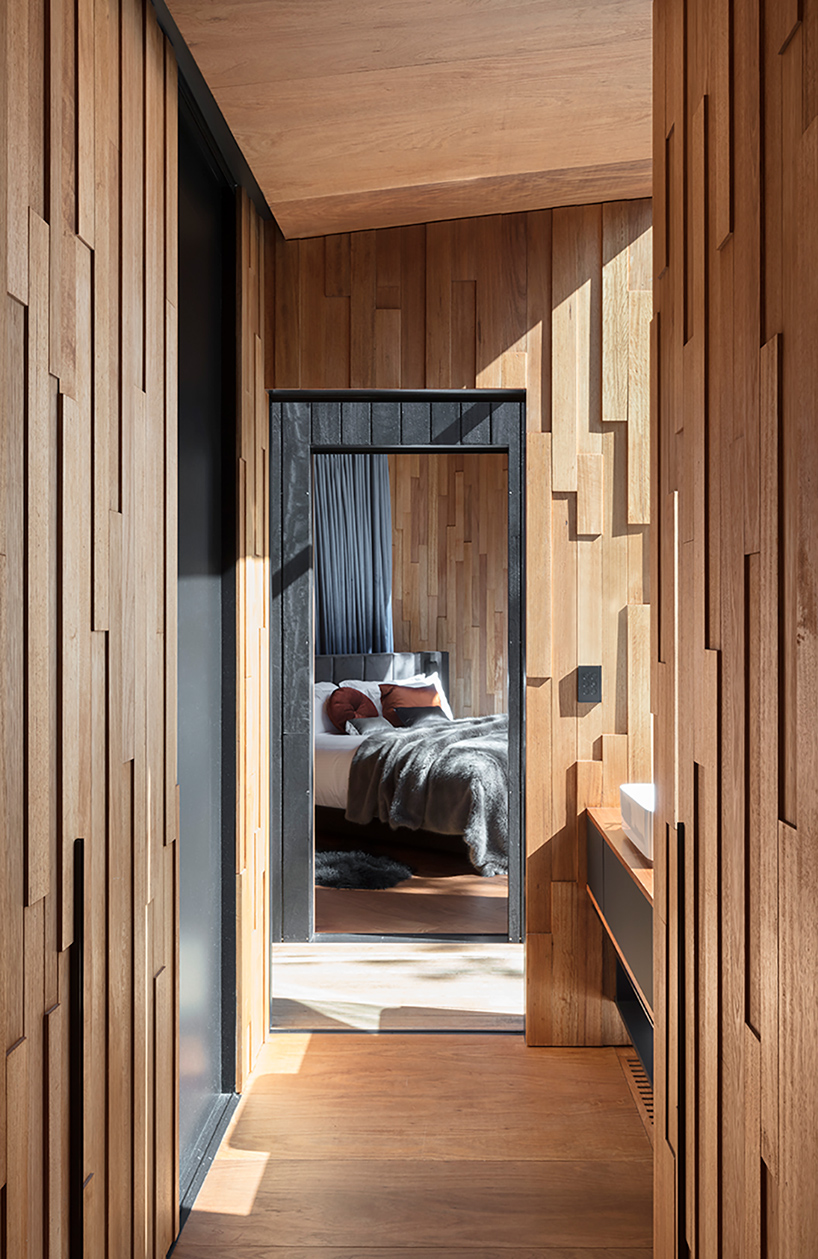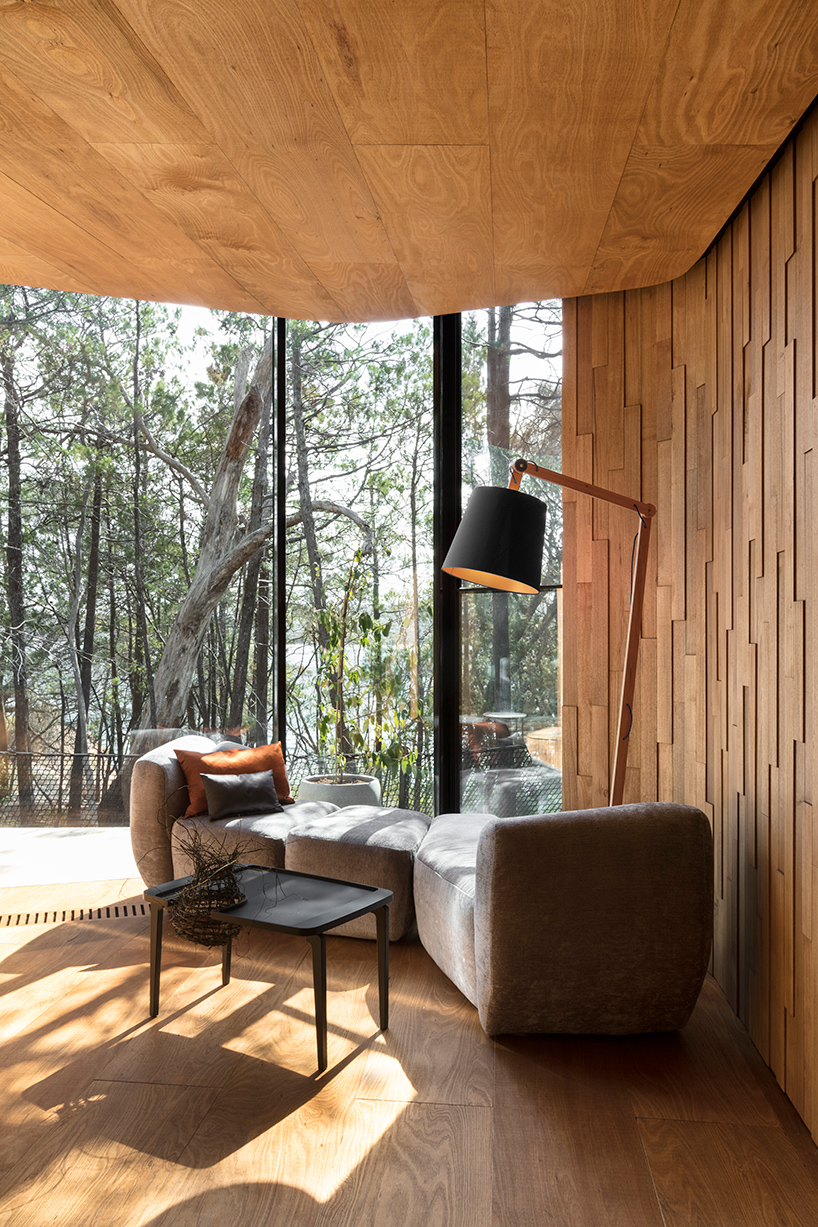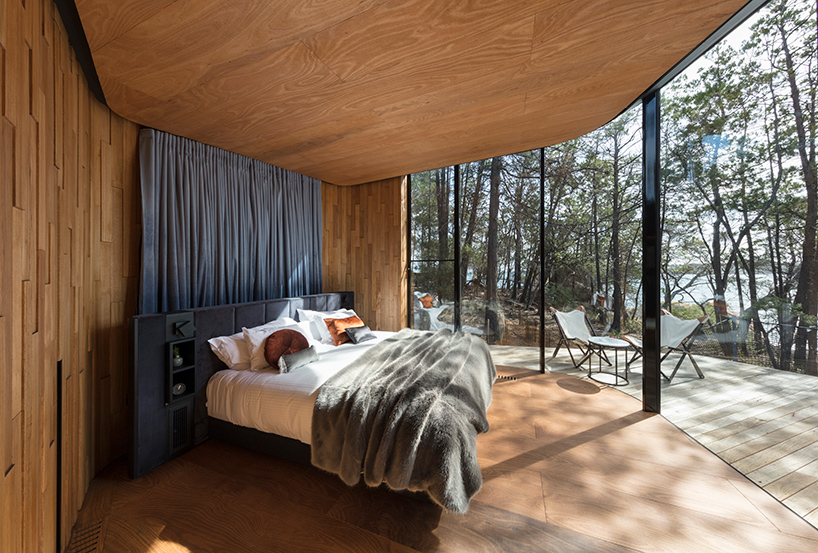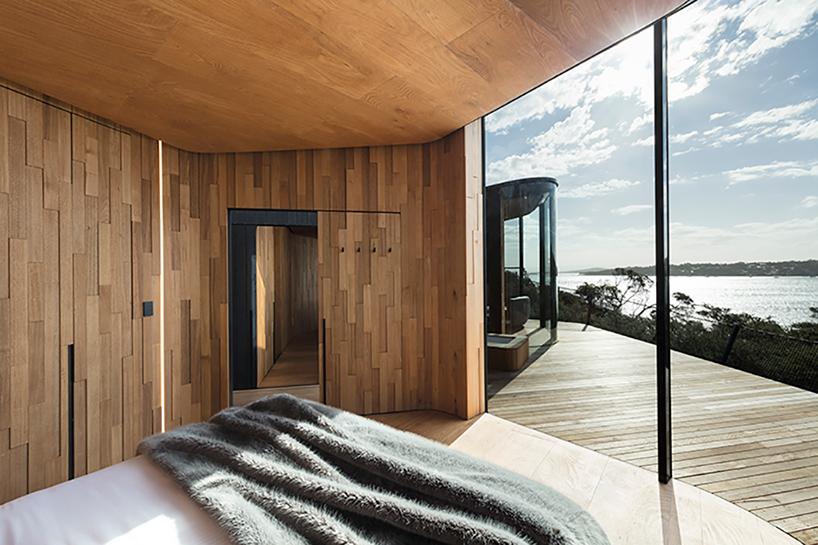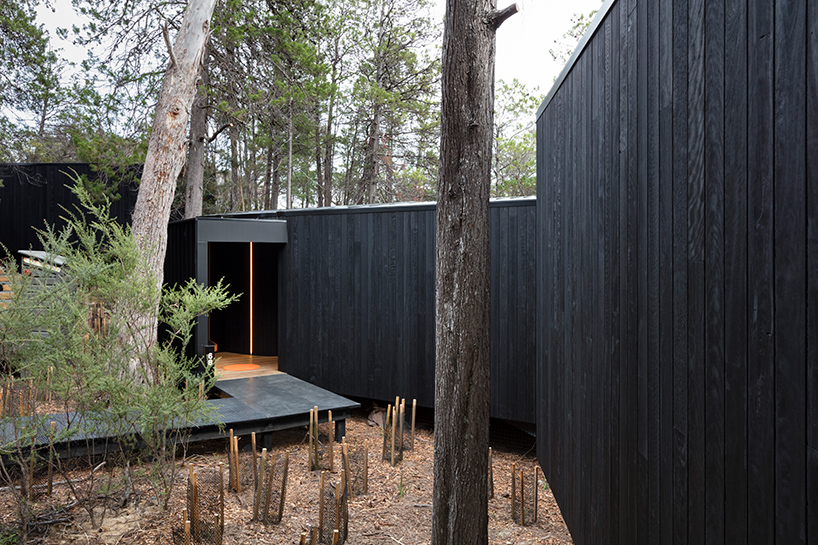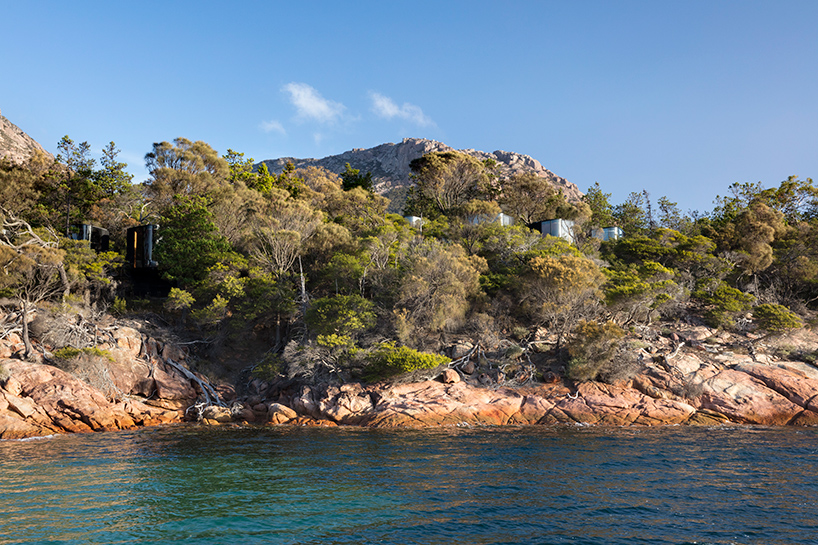 [Curbed]